Infowars.com
May 15, 2014
Alex Jones calls the public information officer for Fort AP Hill, Bob McElroy, to find out the whereabouts of Infowars reporters David Knight and Staff Sergeant Joe Biggs who were both detained after investigating the army's secret asymmetric warfare base.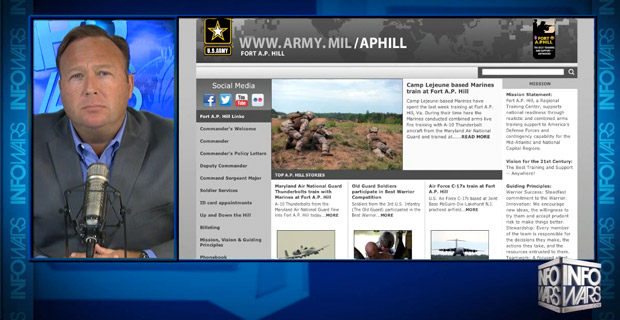 As we reported in January, the U.S. Army built the base to look just like a typical American town in order to practice military occupation scenarios.
The fake city includes a sports stadium, bank, school and an underground subway spread across nearly 300 acres.
Infowars' most powerful product is back in stock! Get DNA Force Plus at 50% off now!