In a new CNN/ORC poll, almost one in ten Americans have expressed a desire to take military action against Russia should it be confirmed that Vladimir Putin's government was somehow involved with the downing of Malaysian Airlines Flight MH17.
The poll notes that 9 percent of respondents chose the option 'take military action' when asked "If there is clear evidence that Russia is responsible for the airplane crash, what do you think the United States should do in response?"
The number may at first seem low, but it translates to one in every ten Americans believing that a war with a nuclear super power is a good idea.
Only 19 percent said no action should be taken, while 71 percent said economic sanctions should be imposed on Russia if clear evidence of the country's involvement emerges.
Perhaps more alarmingly, a total of 85 percent said they believe, from what they have read and heard, that Russia is responsible for the missile strike on the airliner, and therefore the deaths of 298 innocent people.
While 51 percent say that the country is indirectly responsible, over a third actually believe, according to their "best guess", that Russia shot down the plane. Only 11 percent believe Russia had nothing to do with it.
As we have noted, the evidence to suggest Russian responsibility at this point is based solely on YouTube clips and social media speculation. While the corporate media has been pushing the anti-Russia line, the US government has been forced to admit that it had been bluffing about its certainty that Russia was behind the downing of Malaysian Air Flight MH-17 over Ukraine.
Despite this lack of real intelligence, Obama and others within his administration have said categorically that pro-Russian rebels in Ukraine could not have acted without weapons and training from Russia. The administration is now reported to be fixing the intelligence to fit pre-ordained policy.
As we have also noted, there is at least an equal amount of evidence to suggest Ukrainian government involvement, as there is suggesting Russia is to blame.
The CNN poll also indicates that 80 percent of Americans believe a separatist group in Ukraine launched the missile, with over half seeing that probability as 'very likely'.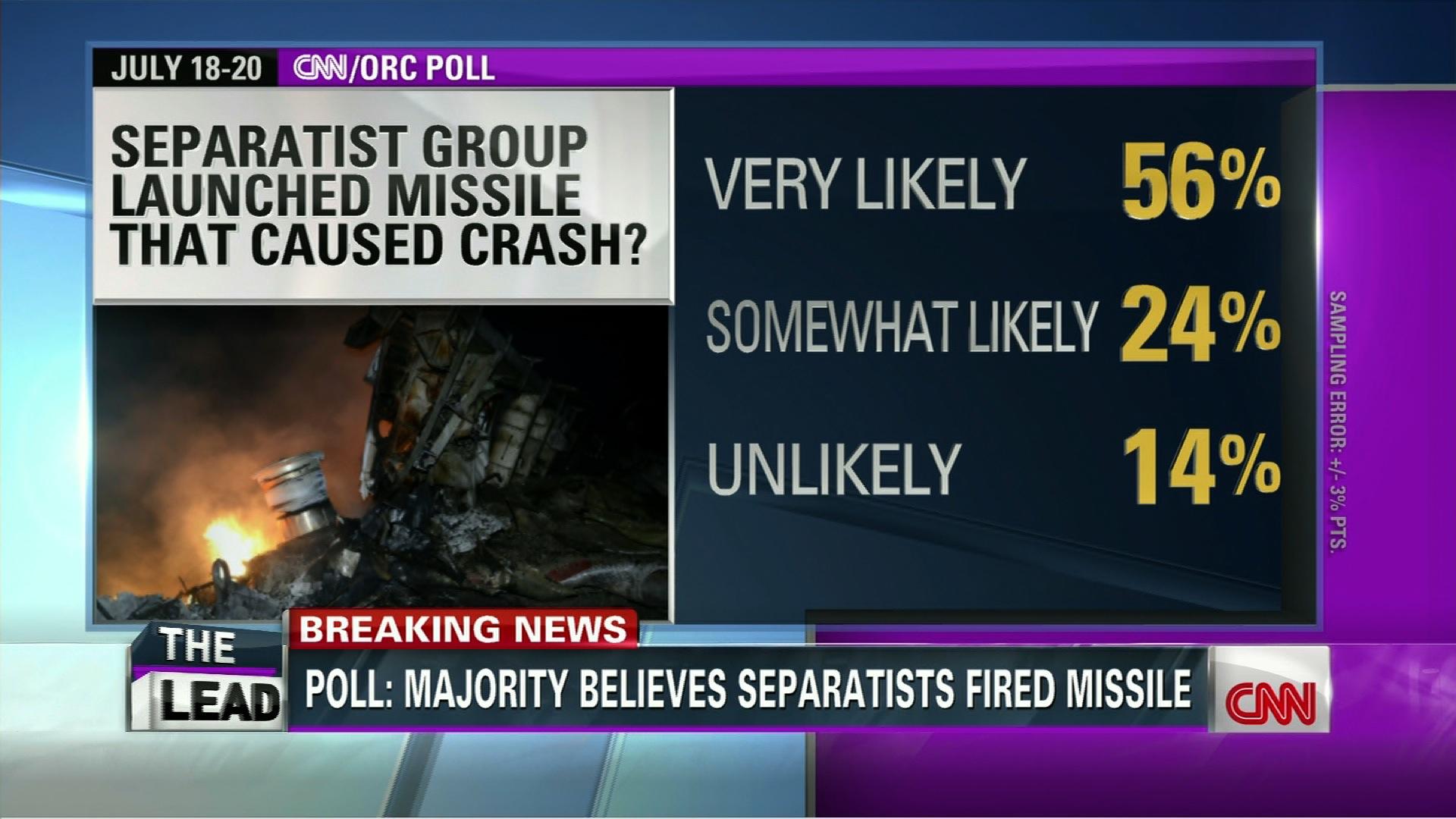 Only 14 percent see that notion as in any way unlikely, while a whopping 91 percent also believe that Russians and the separatists groups will attempt to cover up the facts surrounding the crash.
According to the poll, only 19% of Americans now have a favorable opinion of Russia, down 27 points from 41% in February.
In total, 78 percent of respondents say they have an unfavorable opinion of Russia, a surge of 23 percentage points in the last five months.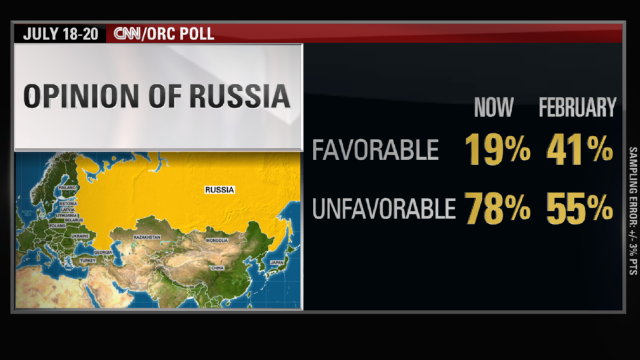 "Negative views of Russia are up across the board," said CNN Polling Director Keating Holland.
These figures reveal that a woefully small number of Americans are entertaining any possibility other than that of outright blaming Russia for the shoot down. The US government and it's lapdog media seem to have the public very well trained in not thinking for themselves.
—————————————————————-
Steve Watson is a London based writer and editor for Alex Jones' Infowars.com, and Prisonplanet.com. He has a Masters Degree in International Relations from the School of Politics at The University of Nottingham, and a Bachelor Of Arts Degree in Literature and Creative Writing from Nottingham Trent University.
The Reopen America Back to School Special is now live! Save up to 60% on our most popular items!