Ali Akbar Dareini
Phys.org
December 12, 2012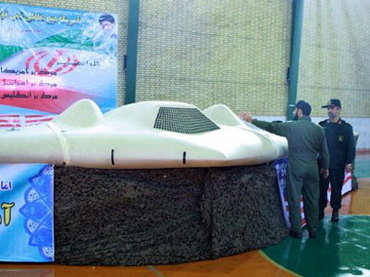 By Shahinur70 (Own work), via Wikimedia Commons
Iran is now capable of manufacturing its own copies of an advanced CIA spy drone captured last year, a senior Iranian lawmaker said Wednesday.
Avaz Heidarpour, a member of the parliament's national security committee, said experts have reverse-engineered the RQ-170 Sentinel drone, and Iran now is capable of launching a production line for the unmanned aircraft.
"Iranian experts examined and analyzed the RQ-170 drone. Its parts were brought down so that all files and boards of the drone were copied and used to improve Iran's unmanned aircraft," he told the parliament's website, icana.ir, on Wednesday.