Michael Martinez
CNN
September 30, 2012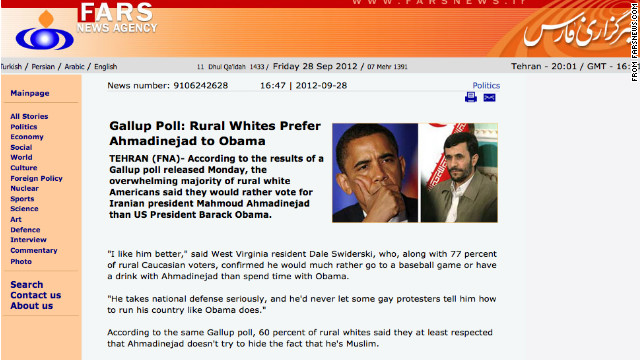 Iran's Fars News Agency posted a story based on The Onion, unaware it is a satirical fake news website.
Iran's semi-official Fars News Agency published a story Friday claiming that a Gallup poll found that rural white Americans prefer Iranian President Mahmoud Ahmadinejad over President Barack Obama.
[…] Its serious tone fools many who are new to the lampoons. Onion yarns have tricked news outlets in the U.S. and overseas.
[…] The article went on to quote a West Virginia resident as saying he would rather grab a ballgame or a drink with the Iranian leader than with Obama.