blogs.marketwatch.com
November 15, 2013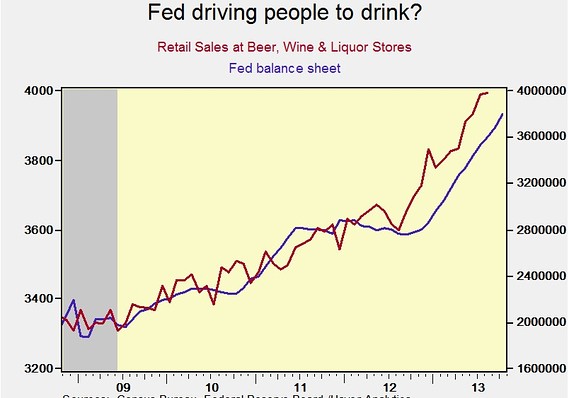 It's conventional wisdom that quantitative easing by the Federal Reserve is propping up stock prices, a "sugar high" as Mike Johanns, Warren Buffett's senator, claimed as he questioned Janet Yellen yesterday.
Consider: Since the Fed began its second round of QE in November 2010, the Fed's balance sheet has risen by 69% to $3.86 trillion. Meanwhile, the S&P500 index is up by 600 points, or 50%. The correlation between QE and stock prices is an impressive 0.94.
It surely follows that when the Fed begins to taper, the stock market will stall. And when the Fed begins to shrink its balance sheet, prices will plunge. Right?

Read more