Jeff Harron
Infowars.com
December 4, 2011
Has your child been deprived of the dental benefits of living in a fluoridated water district? Give them Fluor-a-day, drops of sodium fluoride!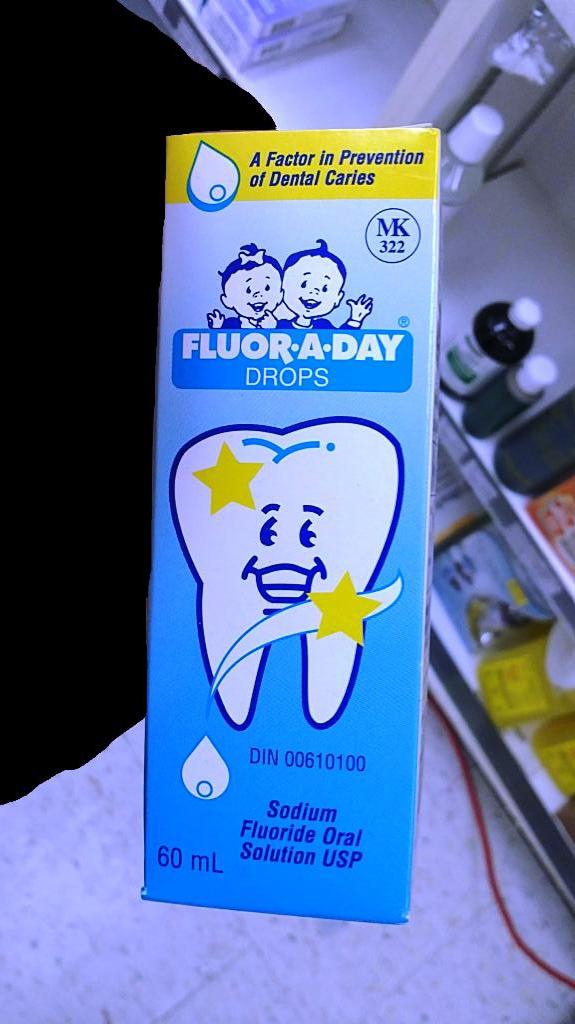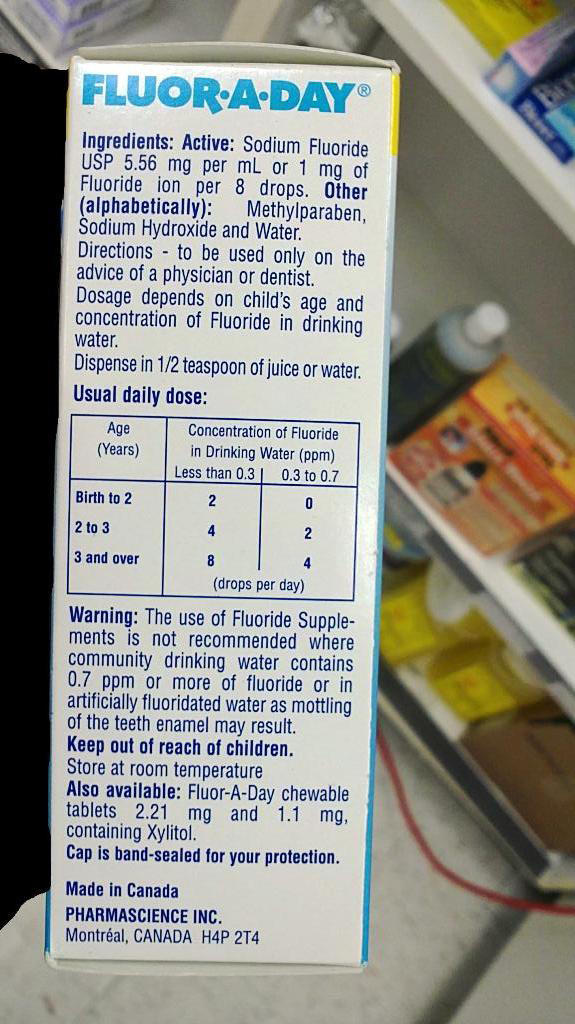 Click each photo for a larger image.
Actually, this product comes with a number of warnings, including the risks of discoloration and weakened tooth enamel as well as a warning not to give this product if your water is fluoridated at .7ppm or higher (typical of fluoridate districts).
Fluor-A-Day (fluoride) side effects
Get emergency medical help if you have any of these signs of an allergic reaction: hives; difficulty breathing; swelling of your face, lips, tongue, or throat. Call your doctor if you have any of the following side effects:
discolored teeth;
weakened tooth enamel; or
any changes in the appearance of your teeth.

Less serious side effects may include:
stomach upset;
headache; or
weakness.

You should not use fluoride if the level of fluoride in your drinking water is greater than 0.7 parts per million (ppm).
Thanks to We Are Change Windsor for the tip.
Professor Paul Connett: Your Toxic Tap Water

We are now accepting pre-orders for our healthy and delicious storable food. Stock up today!