The Islamic State threatened to carry out new attacks inside the U.S. Thursday in response to President Donald Trump's decision to recognize Jerusalem as the capital of Israel.
According to Reuters, a message posted in a public channel on the Telegram instant messaging service warned of new operations on U.S. soil.
"We will do more ops in your land, until the final hour and we will burn you with the flames of war which you started in Iraq, Yemen, Libya and Syria and Afghan. Just you wait," it read.
The message was displayed on an image depicting New York Police Commissioner James O'Neill on his knees next to an ISIS jihadist.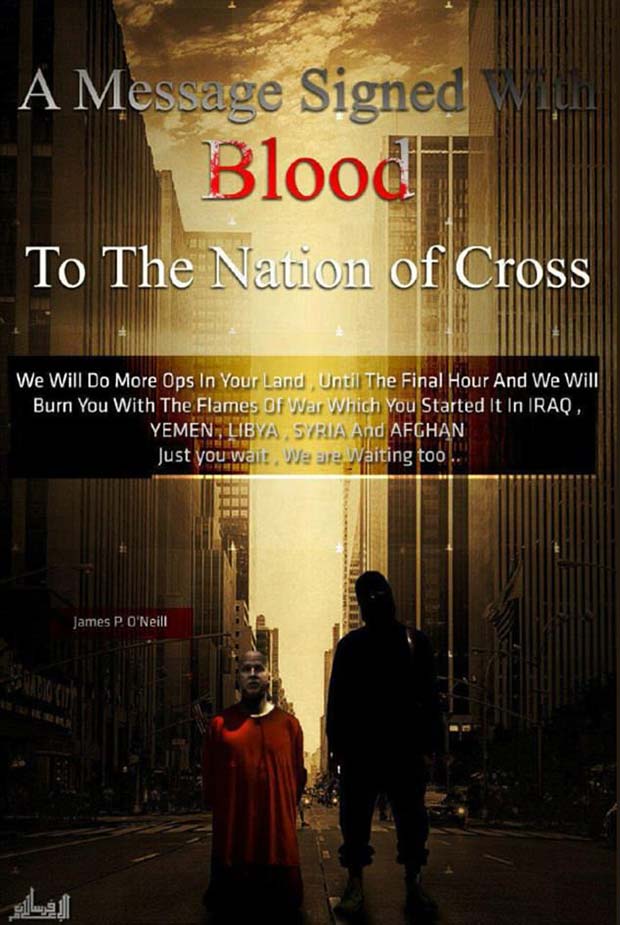 Displayed in two channels entitled "Wait for us" and "ISIS in Manhattan," another message also featured images of an explosive belt and New York City's Times Square.
"The recognition of your dog 'Trump' (sic) Jerusalem as the capital of Israel will make us recognize explosives as the capital of your country," the message continued.
Anger erupted throughout the Middle East following Trump's announcement last week to both recognize Jerusalem as Israel's capital and to begin preparing plans to move the U.S. embassy from Tel Aviv following a six-month hold.
Opponents of the decision accuse the president of sowing chaos in the region while supporters say Trump is merely moving forward with policy former presidents Clinton, Bush Jr. and Obama also vocally backed during their tenures.
Jerusalem, an important site for Jews, Muslims and Christians, is at the epicenter of the decades-long Israeli-Palestinian conflict.
On Monday 27-year-old Akayed Ullah, a Brooklyn resident originally from Bangladesh, attempted to detonate a pipe bomb in New York City's Port Authority terminal. The bombing, which injured Ullah and three others, was carried out in the name of the Islamic State.
---
Got a tip? Contact Mikael securely: keybase.io/mikaelthalen
Follow @MikaelThalen
Take advantage of one of nature's most hardworking nutrients with Vasobeet now at 60% off!