Edmund Sanders
LA Times
November 26, 2012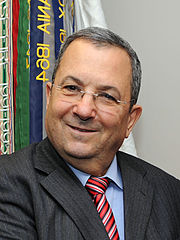 Israeli Defense Minister Ehud Barak, one of the nation's most influential and divisive leaders, said Monday he would not run for a Knesset seat in the upcoming election, ending a political and military career that spanned more than three decades.
The surprise announcement comes in the wake of Israel's eight-day clash with the Islamist militant group Hamas in the Gaza Strip, but was prompted by domestic politics and Israel's scheduled January elections.
[…] Liberals called Barak a traitor in 2009 for joining Netanyahu's right-leaning government, a move that led Barak to quit the Labor Party two years later and form his own party.
Right-wingers never trusted Barak, fearing he would sacrifice West Bank settlement construction in order to achieve a peace deal with Palestinians. Many conservatives cheered Barak's announcement Monday.
Also, make sure to get your boost of zinc and pregnenolone today with The Real Red Pill now at 50% off!