AFP
November 8, 2012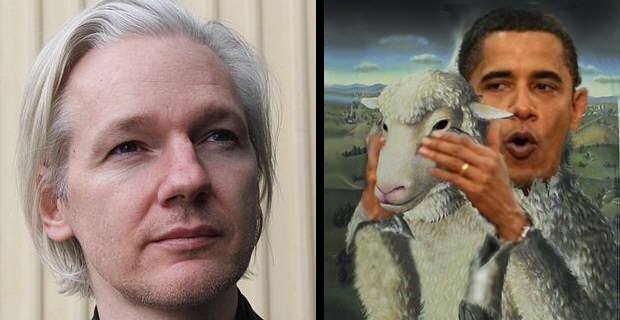 WikiLeaks founder Julian Assange on Wednesday described re-elected US President Barack Obama as a "wolf in sheep's clothing" and said he expected his government to continue attacking the anti-secrecy website.
Speaking to AFP by telephone from Ecuador's London embassy, where he sought asylum in June in a bid to avoid extradition to Sweden over sex crime allegations, Assange said Obama's victory was no cause for celebration.
"Obama seems to be a nice man, and that is precisely the problem," the 41-year-old Australian said, after the president defeated Republican Mitt Romney on Tuesday night to sweep back into the White House.
"It's better to have a sheep in wolf's clothing than a wolf in sheep's clothing."
The Emergency Election Sale is now live! Get 30% to 60% off our most popular products today!