Kurt Nimmo
Infowars.com
November 27, 2012

Two "hard right" politicians, Joseph Lieberman and Peter King, went directly to the transnational credit card corporation MasterCard and arranged an extrajudicial financial blockade of Wikileaks, according to heavily redacted European Commission documents.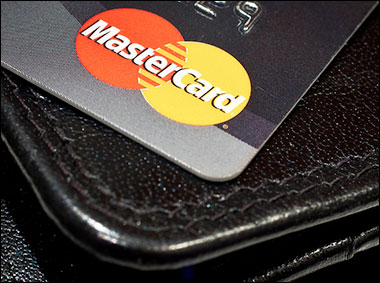 Heavily redacted documents expose MasterCard's role in targeting Wikileaks. Photo: Håkan Dahlström
Although the exact nature of the deal between Lieberman, King and MasterCard are unknown, the two congressmen have actively worked against Wikileaks in the past.
King, who heads the House Homeland Security Committee, sought to classify Wikileaks as a terrorist organization and said the organization should be prosecuted for violating the Espionage act. Lieberman, the former chair of the Senate Intelligence Committee, introduced the SHIELD Act (Securing Human Intelligence and Enforcing Lawful Dissemination) in 2010. The legislation would have made it a federal crime to publish information "concerning the identity of a classified source or informant of an element of the intelligence community of the United States," or "concerning the human intelligence activities of the United States or any foreign government" if the publication opposed U.S. foreign policy.
Both Lieberman and King are vocal proponents of the neocon clash of civilizations agenda and are key figures in the war on terror.
"It is concerning that hard-right elements in the United States have been able to pressure Visa and MasterCard, who together hold monopoly over the European market, into introducing a blockade that the US Treasury has rightly rejected," said Wikileaks founder Julian Assange in response to the revelation. "These unaccountable elements are directly interfering in the political and economic freedoms of EU consumers and are setting a precedent for political censorship of the world's media."
In October, Wikileaks filed a formal complaint with the European Commission accusing MasterCard, American Express and VISA of violating EU antitrust laws when the financial corporations moved to block donations to the whistle-blowing website.
"On the basis of the information available, the Commission considers that the complaint does not merit further investigation because it is unlikely that any infringement of EU competition rules could be established," a spokesman for the Commission told Reuters.
The redacted Commission papers also reveal that "VISA Europe and MasterCard Europe is a fiction," writes John Glaser.
The papers reveal that the instructions to blockade WikiLeaks' operations in Europe came directly from VISA and MasterCard in the United States. Ownership would normally imply control, but VISA and MasterCard Europe are essentially controlled by confidential contracts with their U.S. counterparts, a hidden organizational structure that the Commission calls an "association of undertakings."
We are now accepting pre-orders for our healthy and delicious storable food. Stock up today!