Bruno Waterfield
Telegraph.co.uk
January 22, 2013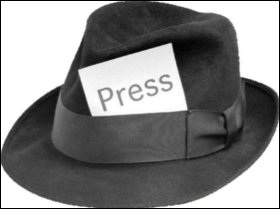 The "high level" recommendations that will be used to draft future EU legislation also attack David Cameron for failing to automatically implement proposals by the Lord Justice Leveson inquiry for a state regulation of British press.
A "high level" EU panel, that includes Latvia's former president and a former German justice minister, was ordered by Neelie Kroes, European Commission vice-president, last year to report on "media freedom and pluralism". It has concluded that it is time to introduce new rules to rein in the press.
"All EU countries should have independent media councils," the report concluded.
"Media councils should have real enforcement powers, such as the imposition of fines, orders for printed or broadcast apologies, or removal of journalistic status."
The Emergency Election Sale is now live! Get 30% to 60% off our most popular products today!