Government Security News
March 15, 2013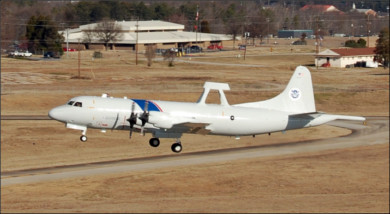 Bethesda, MD-based Lockheed Martin has delivered a P-3 Orion with new Mid-Life Upgrade (MLU) modifications to U.S. Customs and Border Protection (CBP).
The company said on March 8 that the aircraft is the seventh CBP P-3 it has delivered ahead of or on schedule from its production facility in Greenville, SC, since July 2010.
According to Lockheed Martin, the P-3 MLU replaces all fatigue life-limiting structure with enhanced-design components and incorporates a new metal alloy \ five times more corrosion resistant than the original material, greatly reducing the cost of ownership for P-3 operators. The MLU solution also removes current aircraft flight restrictions and extends the structural service life of the P-3 up to 15,000 hours, adding more than 20 years of operational use, it said.
By the way, people who know what's coming are taking advantage of our healthy & delicious storable food!