Ian Sample
The Guardian
April 4, 2014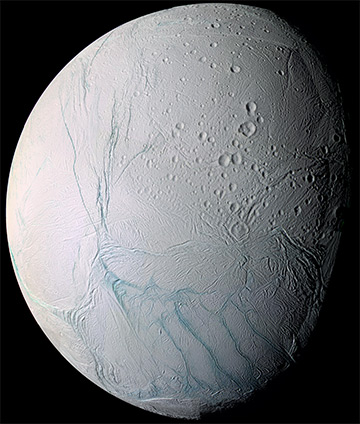 Researchers have discovered a deep saltwater ocean on one of the many small moons that orbit Saturn, leading scientists to conclude it is the most likely place in the solar system for extraterrestrial life to be found.
Gravitational field measurements taken by Nasa's Cassini space probe revealed that a 10km-deep ocean of water, larger than Lake Superior, lurks beneath the icy surface of Enceladus at the moon's south pole.
David Stevenson, a planetary scientist at the California Institute of Technology in Pasadena, said the body of water was so large it "may extend halfway or more towards the equator in every direction. It might even extend all the way to the north."
Our 4th of July Super Sale has been extended! Get double Patriot Points and free shipping on the hottest items!