Adan Salazar
Infowars.com
February 28, 2013
A few weeks ago, the Magpul Industries Corporation, based out of Erie, Colorado, announced it was ready to make a huge gesture in favor of the Second Amendment by relocating their company headquarters if the state goes ahead with proposed gun control legislation.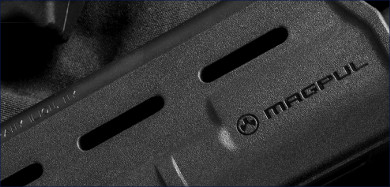 Now the company is going one step further by offering Colorado residents the opportunity to purchase "up to ten (10) standard capacity AR/M4 magazines directly from Magpul" before a ban goes into effect. The orders will be shipped at a flat-rate fee of $5.
The following appeared on the company's Facebook page Tuesday:
We are proud to announce that within a matter of days we will be going live with a new program. Due to a bill currently moving through the Colorado legislature, there is the possibility that Colorado residents' ability to purchase standard capacity magazines will soon be infringed. Before that happens, and Magpul is forced to leave the state in order to keep to our principles, we will be doing our best to get standard capacity PMAGs into the hands of any Colorado resident that wants them.

Verified Colorado residents will be able to purchase up to ten (10) standard capacity AR/M4 magazines directly from Magpul, and will be given immediate flat-rate $5 shipping, bypassing our current order queue.

Our customers outside of Colorado, please know that our PMAG production will continue at an ever-increasing rate until we do relocate, shipments to our distributors in other states will continue, and that we do not expect relocation to significantly impact PMAG production. We are also aware that Colorado is not the only state with existing or pending magazine capacity restrictions; we are working on programs for other affected states as well.

Full details and instructions will be announced when we are able to go live; please watch here for the coming announcement.
The Casper, Wyoming Star Tribune reports that Magpul is making good on its threat and has been conducting talks with Wyoming lawmakers to move to the Cowboy State if magazine legislation is passed.
Magpul's departure would have a somewhat devastating effect on jobs and state revenue as it employs more than 600 employees and subcontractors and says it planned to spend more than $85 million in the state over the next year.
Another Colorado manufacturer, Alfred Manufacturing Co. based in North Denver, has mirrored Magpul's threat to leave Colorado should the laws pass, saying the manufacturing companies are "in this together."
"If House Bill 1224 passes, we will relocate part or all of our operations out of state," Alfred Manufacturing chief executive Greg Alfred told the Governor and members of the state legislature.
The Colorado House has passed four gun control bills now slated for a Senate vote. The bills would:
• Limit gun magazines to 15 rounds.

• Require background checks for all gun transactions.

• Ban concealed weapons on college campuses.

• Impose a fee for gun buyers to cover the cost of their background checks.
One of the bills, House Bill 1224, has been amended in an attempt to convince manufacturers to stay put by letting them still make high-capacity magazines for out-of-state buyers, however both companies seem little swayed by this.
"If we're able to stay in Colorado and manufacture a product, but law-abiding citizens of the state were unable to purchase the product, customers around the state and the nation would boycott us for remaining here," Doug Smith, Magpul's chief operating officer told the Denver Post. "Staying here would hurt our business."
It's also encouraging to see that several other companies throughout the country have come out in defense of the Second Amendment.
Firearm manufacturer Beretta USA recently announced its intent to leave Maryland if the state enacts a gun control measure known as the Firearm Safety Act. "Enact such measures at your own risk," the company told lawmakers, according to Bizpac Review.
"In a letter to lawmakers, Beretta's Jeff Reh said legislation proposed by Gov. Martin O'Malley will 'treat as dangerous millions of people who lawfully and safely own semi-automatic rifles and the tens of millions of people who lawfully and safely own magazines that hold more than 10 rounds. It tells those people that you can protect your life, your family or your business, even against multiple assailants, as long as you can get do so in 10 rounds or less. It tells all of these people that in Maryland there is a limit on the extent to which you can exercise your 2nd Amendment rights, a limit that does not apply, by the way, to police officers who buy these products for the same protective reasons that are desired by the general public,'" Kurt Nimmo wrote earlier in the week.
Last week, we also wrote about a Virginia Pizza shop that is offering a 15% discount for customers who carry openly or present their concealed weapons permit. Pizza shop owner Jay Laze, speaking of the success of his deal, told The Virginian-Pilot that about 80 percent of his clientele had been taking advantage of the deal and that "it's been awesome."
Eliminate unwanted invaders from your body with Living Defense Plus now at 60% off!