Infowars.com
January 5, 2013
This meme is now circulating the Internet, a reminder that while many urban-liberal enclaves on the East Coast have become gun free zones where owners and permit holders are demonized, much of the country is armed and will not stand for attacks on the Second Amendment:
Since these morons are publishing gun permit holders addresses in NY, we thought it only fair to publish a map of Texas permit holders as well. Each orange dot represents a permit holders address. >>Via Facebook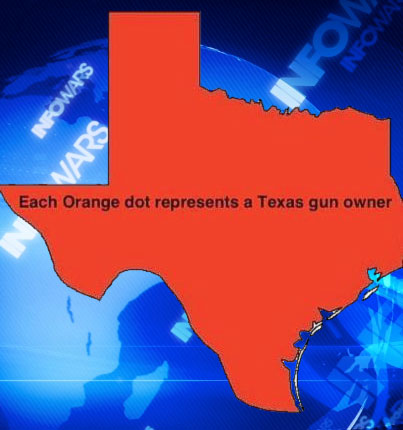 CT Lawmaker Wants Pistol Permit Holders Exposed

Our Christmas in July sale is in its FINAL HOURS! Get double Patriot Points and free shipping on our hottest products!