Alex Ballingall
TheStar.com
November 22 , 2012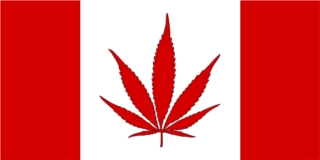 Image by oren neu dag, via Wikimedia Commons
A new poll shows a majority of Canadians support loosening the country's marijuana laws, a stance that's starkly out of sync with the federal government's pot policy.
According to the poll, released Tuesday by Toronto's Forum Research, 65 per cent of Canadians favour either the legalization and taxation of the drug, or decriminalizing it in small amounts.
"Very few want the law to be as it is," said Forum president Lorne Bozinoff, pointing out that 17 per cent believe Canada's current pot laws should remain, while 15 per cent want tougher rules.
The Emergency Election Sale is now live! Get 30% to 60% off our most popular products today!