CBS Baltimore
October 25, 2013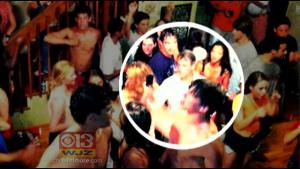 Maryland Attorney General and gubernatorial candidate Doug Gansler is in hot water again. This time it centers around his actions at a summer party where underage drinking may have taken place.
Political reporter Pat Warren has Gansler's response to some heavy criticism.
The photo shows Gansler dressed in a white shirt in the center of a teenage house party in Bethany Beach, Del., where underage drinking was going on.