Associated Press
April 21, 2013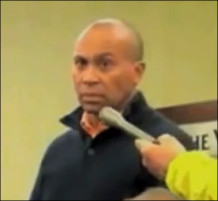 Surveillance video from the Boston Marathon attack shows one suspect dropping his backpack and calmly walking away from it before the bomb inside exploded, Massachusetts Gov. Deval Patrick said Sunday.
[…] "It does seem to be pretty clear that this suspect took the backpack off, put it down, did not react when the first explosion went off and then moved away from the backpack in time for the second explosion," Mr. [Deval] Patrick said. "It's pretty clear about his involvement and pretty chilling, frankly."
Mr. Patrick said he hadn't viewed the videotape but had been briefed by law enforcement officials about it.
Be sure to get your improved boost of zinc and pregnenolone today with The Real Red Pill Plus now at 50% off!