Eric Lach
Talking Points Memo
December 20, 2013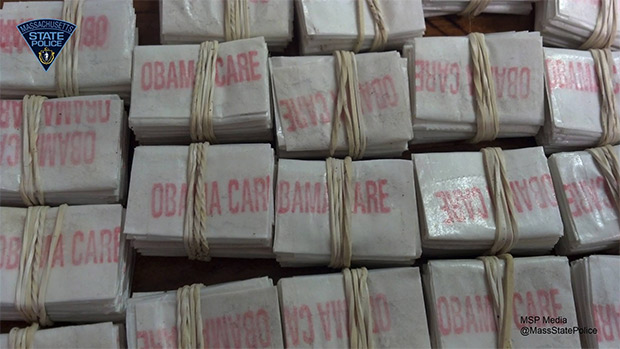 Massachusetts State Police on Friday confiscated 1,250 bags of heroin during a traffic stop — and many of the bags were labeled "Obama care." Other bags were labeled "Kurt Cobain."
The traffic stop was made in the town of Hatfield, Mass.
"During the stop, evidence of illegal narcotics led to a request for a State Police K9," the state police said in a statement on the agency's Facebook page. "Trooper David Stucenski and K9 Frankie located 1,250 individual bags of heroin in the vehicle. Four people were taken into custody and charged with narcotics violations."
Also, make sure to get your boost of zinc and pregnenolone today with The Real Red Pill now at 60% off!