Gordon G. Chang
Forbes
January 19, 2014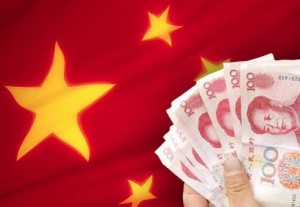 On Friday, Chinese state media reported that China Credit Trust Co. warned investors that they may not be repaid when one of its wealth management products matures on January 31, the first day of the Year of the Horse.
The Industrial and Commercial Bank of China sold the China Credit Trust product to its customers in inland Shanxi province. This bank, the world's largest by assets, on Thursday suggested it will not compensate investors, stating in a phone interview with Reuters that "a situation completely does not exist in which ICBC will assume the main responsibility."
There should be no mystery why this investment, known as "2010 China Credit-Credit Equals Gold #1 Collective Trust Product," is on the verge of default. China Credit Trust loaned the proceeds from sales of the 3.03 billion-yuan ($496.2 million) product to unlisted Shanxi Zhenfu Energy Group, a coal miner. The coal company probably is paying something like 12% for the money because Credit Equals Gold promised a 10% annual return to investors—more than three times current bank deposit rates—and China Credit Trust undoubtedly took a hefty cut of the interest.
The Emergency Election Sale is now live! Get 30% to 60% off our most popular products today!