Richard A. Serrano and Tracy Wilkinson
Los Angeles Times
April 2, 2014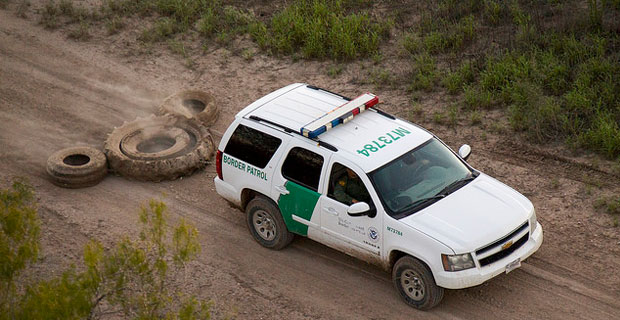 Two heavily armed, camouflaged Mexican soldiers crossed 50 yards inside Arizona in January and drew their guns against U.S. Border Patrol agents who confronted them in a tense standoff, according to documents obtained by The Times/Tribune Washington Bureau.
U.S. officials said it was one of nearly two dozen border incursions by Mexican soldiers into southern Arizona in the last four years.
The Jan. 26 confrontation, described in a Border Patrol foreign military incursion report and confirmed in a separate letter from U.S. Customs and Border Protection Commissioner R. Gil Kerlikowske, ended when the Mexican soldiers retreated back over the border after U.S. agents — who also drew their weapons — summoned assistance. The soldiers, who misidentified themselves to border agents, claimed to be pursuing drug smugglers, documents show.
Our 4th of July Super Sale has been extended! Get double Patriot Points and free shipping on the hottest items!