Charlie Spiering
Bloomberg
April 16, 2014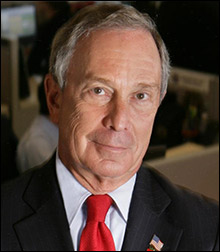 Former New York City Mayor Michael Bloomberg promoted his new $50 million gun control campaign on NBC's "Today" show this morning, in an aggressive financial push to fight the National Rifle Association's influence on gun policy.
Bloomberg plans to use the money to merge his Mayors Against Illegal Guns and Moms Demand Action for Gun Sense in America into a new group called "Everytown for Gun Safety."
"This is not a battle of dollars, this is a battle for the hearts and minds of America so that we can protect our children, protect innocent people," he said.
Fight against the globalists with one of nature's greatest essentials. Survival Shield X-2 is now back in stock at 60% off!