Bernie Riggs
KBZK News
March 28, 2013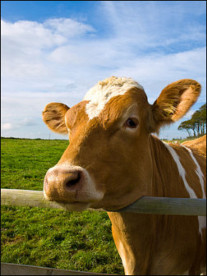 Would you drink milk straight from the cow? [Editor's note: Yes I would.]
Some diary farmers think it should be up to you, not the government. It's a debate, and it's a bill, that's moving forward in the state legislature in Helena.
Supporters of House Bill 574 say the measure would mean less government regulation and more opportunity for consumers, as well as for local farmers.
"We should be able to decide what we want to put into our own bodies, and the government doesn't really need to protect us from ourself, so I'd like to make it possible for us to be able to go down the road to somebody who has a cow and say 'Can I buy a gallon of milk?'," said Chris Rosenau who helped draft the measure.
Also, Ultra 12 is back by popular demand! Get the ultimate source of energy at 40% off now!