Boing Boing
November 20, 2013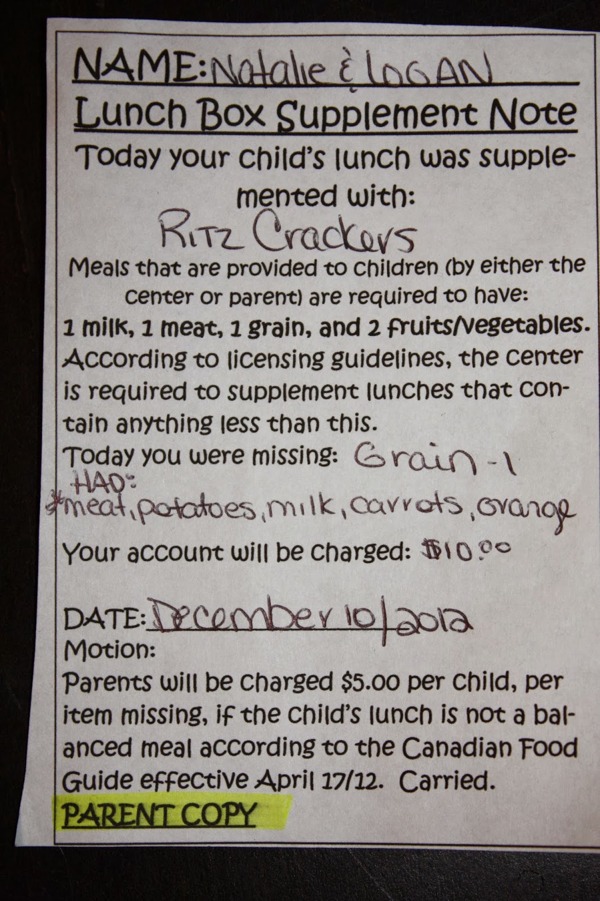 Manitoba Government's Early Learning and Child Care fined mother Kristen Bartkiw $10 because she neglected to include healthful Ritz crackers in her kids' school lunches. Weighty Matters has more details:
She sent her children to daycare with with lunches containing leftover homemade roast beef and potatoes, carrots, an orange and some milk.

She did not send along any "grains".

As a consequence the school provided her children with, I kid you not, supplemental Ritz Crackers, and her with a $10 fine.
Parents fined for not including Ritz crackers in kids' school lunch
Also, make sure to get your boost of zinc and pregnenolone today with The Real Red Pill now at 50% off!