AbolishTheReserve
Planet Infowars
August 7, 2013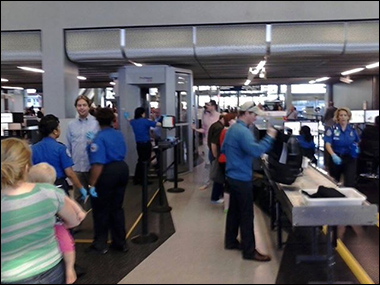 I departed from O'hare international airport for my vacation to Orlando Florida just the other week and my experience with the TSA was one that I will not forget. I decided to chronicle the events so that everyone in the world will know what people are put through when traveling to or from Chicago, so here we go.
After getting our tickets from a very difficult to use kiosk my girlfriend and I got in line at the TSA checkpoint. Although I was very excited for a very well deserved vacation this was something I had been dreading for weeks. We got in line behind about 100-150 people, the line was surrounded by TSA employees, and covered with cameras with a sign every few feet with the classic DHS catchphrase "If you see something, say something". I found it very funny that they post these signs everywhere, but if I was to point out the molestation and irradiating of human beings in front of the TSA, I probably wouldn't be making my flight.
This post appeared in the Activism category.