Kurt Nimmo
Infowars.com
August 14, 2014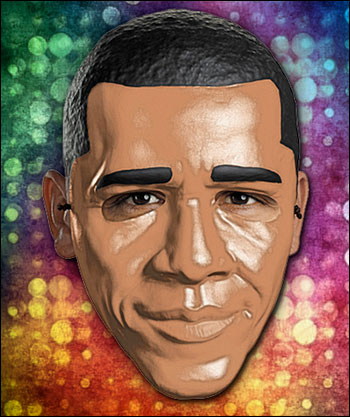 Satirizing presidents has a long tradition in America. From cartoons and caricatures early on to Chevy Chase and Dana Carvey more recently poking fun at Gerald Ford and George W. Bush, presidents, presidential candidates and the establishment political class at large has constituted fair game for newspaper editorialists, commentators, and comedians – until now.
On Tuesday, the NAACP issued a statement condemning a rodeo stunt during the Missouri Rodeo Cowboy Association finals. The stunt included a man wearing an Obama mask. A clown elicited cheers from the audience when he asked if they wanted to see "Obama run down by a bull" and playfully suggested the bull was coming to get Obama.
After the stunt was widely covered by the media, the clown who made the comment about Obama lost his job – in fact, he was banned from rodeo performance for life – and the president of the Missouri Rodeo Cowboy Association, Mark Ficken, resigned as officialdom in Missouri opportunistically piled on, denouncing the skit as if it amounted to a criminal act. Outraged Democrats demanded the state fair be fined.
According to the NAACP, it was a criminal act. "The activities at the Missouri State Fair targeting and inciting violence against our President are serious and warrant a full review by both the Secret Service and the Justice Department," lectured Missouri State NAACP president Mary Ratliff. "Incidents involving individuals acting out with extreme violent behavior in movie theaters, schools, churches, political appearances, and outdoor events in general speaks volume to the irresponsible behavior of all the parties involved with the incendiary events at the Missouri State Fair."
Advertisement
State Of Mind: The Psychology Of Control, from the creators of A Noble Lie. A film that reveals much of what we believe to be truth is actually deliberate deception.
Ratliff couldn't help herself. She insisted on gaining as much political mileage from the event as possible. She said "our Legislature has failed to support Medicare Expansion in Missouri, has consistently attempted to dismantle our Human Rights Commission, fail to adequately fund urban schools — (who) are predominately African American — yet they are subsidizing the Missouri State Fair to the tune of $400,000; we are calling for the subsidy to stop…[Governor Nixon's] planned Pancake Breakfast for Thursday should be his 'Last Supper' at the Missouri State Fair in response to the racially intolerant attacks on his Commander in Chief."