Kurt Nimmo
Infowars.com
January 11, 2012

Guns and large soda drinks are just the beginning. New York mayor Michael Bloomberg has once again extended the reach of the state, this time outlawing the use of painkillers.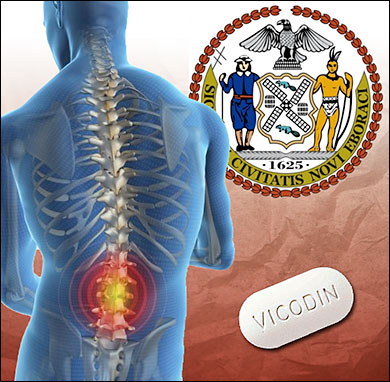 Mayor Bloomberg will decide how much pain is tolerable for citizens.
The edict from on-high restricts or eliminates the use of the most common painkillers in New York City's public hospitals. Bloomberg has declared the move is his government's response to a national epidemic of prescription drug abuse.
"Abuse of prescription painkillers in our city has increased alarmingly," Bloomberg said from a lectern at Elmhurst Hospital Center, a public hospital in Queens.
According to the New York Times, public hospital patients will be limited to three days' worth of drugs such as Vicodin and Percocet. OxyContin, Fentanyl patches and methadone will disappear entirely.
Despite the fact Bloomberg and his commissars lack the regulatory authority to impose the new guidelines on private hospitals, several said they would voluntarily adopt the "legislative medicine" measure.
The end result is plainly visible – from now on in New York City, the government will decide what level of pain is acceptable for patients at both public and private hospitals.
Michael Bloomberg believes the government and its sprawling and ineffectual bureaucracy is far better suited to make patient decisions than doctors and medical professionals. Bloomberg's soda ban and his vendetta against law-abiding firearms owners once again reveals the insatiable drive of government to micromanage and control all aspects of human behavior and further extend its reach into the private affairs of citizen-subjects.
The Reopen America Back to School Special is now live! Earn double Patriot Points on our hottest items!