Haaretz
April 9, 2014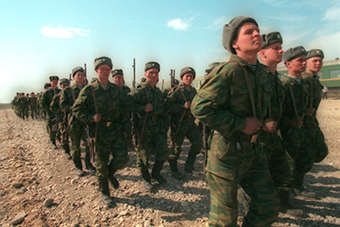 NATO's top military commander in Europe, drafting countermoves to the Russian military threat against Ukraine, said Wednesday they could include deployment of American troops to alliance member states in Eastern Europe now feeling at risk.
U.S. Air Force Gen. Philip Breedlove told The Associated Press he wouldn't "write off involvement by any nation, to include the United States."
Foreign ministers of the 28-nation alliance have given Breedlove until Tuesday to propose steps to reassure NATO members nearest Russia that other alliance countries have their back.
Eliminate unwanted invaders from your body with Living Defense Plus now at 60% off!