Joseph Straw
NY Daily News
November 9, 2012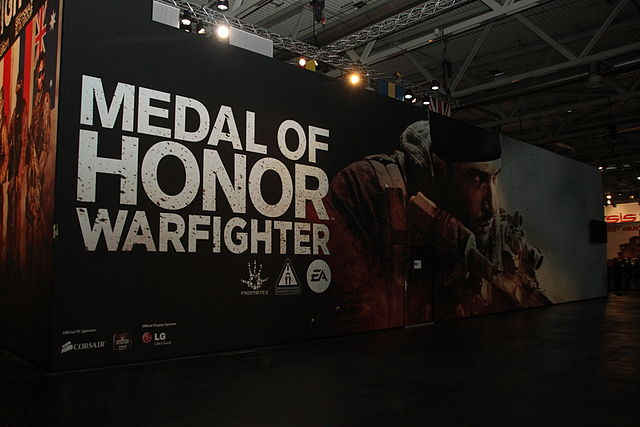 Photo by Tim Bartel, via Wikimedia Commons
Seven members of a unit that killed Osama bin Laden got career-ending reprimands Thursday for spilling secrets to a video game developer, a Navy official said.
The members of the elite SEAL Team 6 were charged with dereliction of duty for disclosure of classified materials and unauthorized use of unit equipment for two days of off-the-clock work earlier this year.
The SEALS were helping the firm EA with its new first-person shooter "Medal of Honor: Warfighter," which came out last month.
The Reopen America Back to School Special is now live! Earn double Patriot Points on our hottest items!