Reuters
October 19, 2013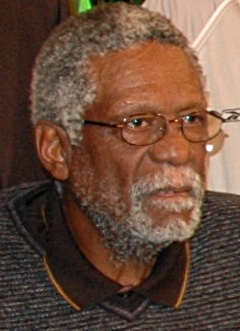 NBA legend Bill Russell was cited on Wednesday for having a loaded gun in his carry-on luggage at the Seattle-Tacoma International Airport, federal and airport officials said on Saturday.
Transportation Security Administration officials found a .38 caliber Smith & Wesson handgun in a male passenger's carry-on bag on Wednesday evening, according to a TSA spokeswoman. The man was traveling to Boston.
An airport spokesman, in a recorded telephone message, identified the passenger as Russell, the 79-year-old National Basketball Association Hall of Famer, who lives in the Seattle area.