Naomi Wolf
The Guardian
February 4, 2013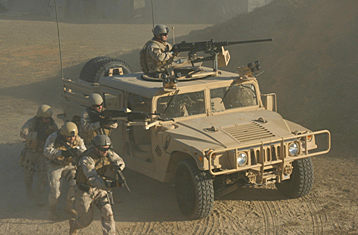 The film Dirty Wars, which premiered at Sundance, can be viewed, as Amy Goodman sees it, as an important narrative of excesses in the global "war on terror". It is also a record of something scary for those of us at home – and uncovers the biggest story, I would say, in our nation's contemporary history.
Though they wisely refrain from drawing inferences, Scahill and Rowley have uncovered the facts of a new unaccountable power in America and the world that has the potential to shape domestic and international events in an unprecedented way. The film tracks the Joint Special Operations Command (JSoc), a network of highly-trained, completely unaccountable US assassins, armed with ever-expanding "kill lists". It was JSoc that ran the operation behind the Navy Seal team six that killed bin Laden.
Scahill and Rowley track this new model of US warfare that strikes at civilians and insurgents alike – in 70 countries. They interview former JSoc assassins, who are shell-shocked at how the "kill lists" they are given keep expanding, even as they eliminate more and more people.
Our 4th of July Super Sale has been extended! Get double Patriot Points and free shipping on the hottest items!