Phys.org
December 9, 2012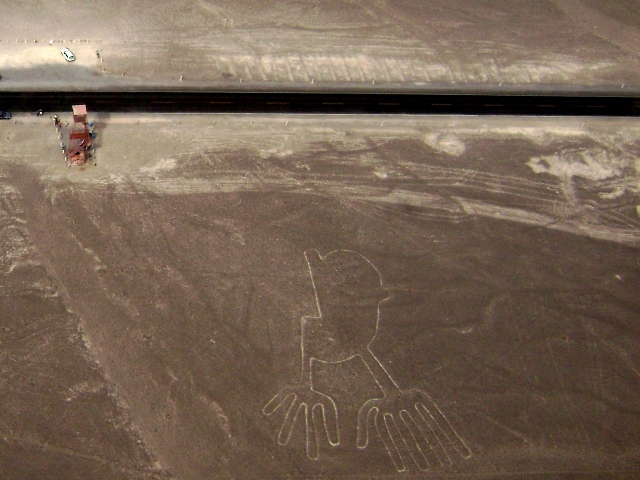 (WT-shared) Shoestring at wts.wikivoyage, via Wikimedia Commons
The first findings of the most detailed study yet by two British archaeologists into the Nazca Lines – enigmatic drawings created between 2,100 and 1,300 years ago in the Peruvian desert – have been published in the latest issue of the journal Antiquity.
As part of a five-year investigation, Dr Nicholas Saunders of the University of Bristol's Department of Archaeology and Anthropology and Professor Clive Ruggles of the University of Leicester walked 1,500 km of desert in southern Peru, tracing the lines and geometric figures created by the Nasca people between 100 BC and AD 700.
The confusing palimpsest of desert drawings has attracted a host of theories purporting to explain them ever since they were discovered during the 1920s – notably the bizarre ideas of Erich Von Daniken who supposed they were made by visiting extra-terrestrials.