My Fox DC
October 24, 2013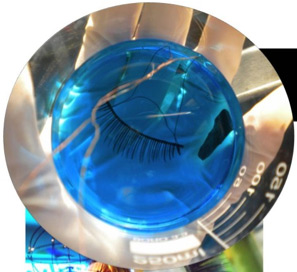 A scientist has created a new line of wearable technology that combines conductive materials and beauty items to allow users to remotely control drones and other mechanical devices.
Beauty Tech Designer Katia Vega created the line of beauty technology.
She uses designs such as metalized eyelashes, RFID nails and conductive makeup in her work.