Jeremy Laurance
Independent.co.uk
December 26, 2012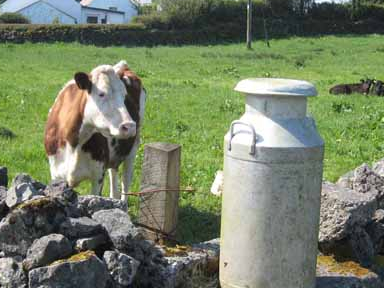 Photo by Oliver Dixon, via
Wikimedia Commons
A new strain of MRSA has been found in British milk, indicating that the superbug is spreading through the livestock population and poses a growing threat to human health.
The new strain, MRSA ST398, has been identified in seven samples of bulk milk from five different farms in England.
The discovery, from tests on 1,500 samples, indicates that antibiotic-resistant organisms are gaining an increasing hold in the dairy industry.
The disclosure comes amid growing concern over the use of modern antibiotics on British farms, driven by price pressure imposed by the big supermarket chains. Intensive farming with thousands of animals raised in cramped conditions means infections spread faster and the need for antibiotics is consequently greater.