Kurt Nimmo
Infowars Nightly News
October 6, 2011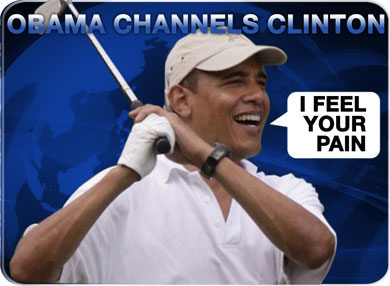 Tonight on Infowars Nightly News, Alex talks with Danny Panzella, who is a candidate for the New York State Assembly, about taking action in defense of our civil liberties under the Constitution and the Bill of Rights.
Jones also talks about Obama's effort to channel Clinton with his "I feel your pain" mantra directed at the Occupy Wall Street crowd gathering outside Wall Street in Lower Manhattan. He also talks about "too big too fail" Bank of America's effort to impose a $5 surcharge on all credit card transactions.
Darrin McBreen's "Man On the Street" segment infiltrates EcoFest at the SXSW in Austin, Texas, and confronts Mark Tercek, President and CEO of The Nature Conservancy, on the Obama plan to close down coal-fired power plants and deny the American people a vital source of energy.
Infowars Nightly News runs every weekday evening at 7 PM CST and is available for Prison Planet.tv subscribers.
Join the resistance today and subscribe by visiting the Prison Planet.tv sign-up page.
The Emergency Election Sale is now live! Get 30% to 60% off our most popular products today!