Kurt Nimmo
Infowars Nightly News
October 31, 2011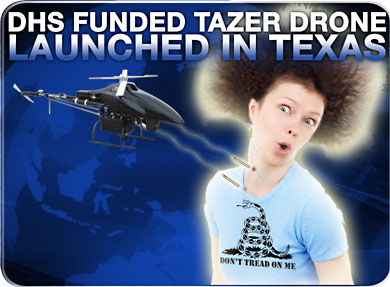 On the Monday, October 31, 2011 edition of Infowars Nightly News, Alex talks with Fritz Springmeier, author of Bloodlines of the Illuminati.
Additional topics covered on tonight's show:
Department of Homeland Security funded taser drones in the skies above Texas.
Genetically modified mosquitoes and Bill Gates' scary flying vaccines.
The new Red Dawn film and its not so coincidental parallel to Napolitano's Department of Homeland Security intiatiaves, including checkpoints in Tennessee.
And finally tonight, an update on YouTube's effort to censor Infowars videos and hide the horrors of war from the American people.
The Emergency Election Sale is now live! Get 30% to 60% off our most popular products today!