Kurt Nimmo
Infowars Nightly News
October 24, 2011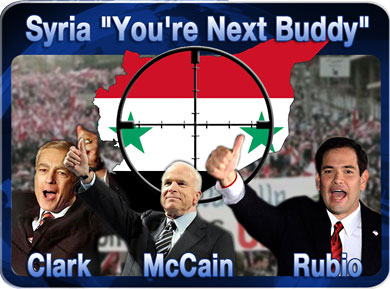 On the Monday, October 24 edition of Infowars Nightly News, Aaron Dykes reports on the move by the United States to replicate the Libyan carnage and murder in Syria. A number of U.S. politicians, including McCain and Rubio, have called for the logical conclusion of the CIA's color revolution – invasion and assassination – to play out.
Aaron talks with Mark Morano of the Climate Depot about the massive fraud of climate change, the ethical breaches of its proponents, and the arrival of early winter in Britain.
Other topics on tonight's show include the massive die-off of birds in Ontario, the effort by Darpa and the Pentagon to master propaganda, Ron Paul's taking of the Ohio Republican straw poll, and the backlash created after cops in Connecticut locked down a high school under the pretense of a drill and conducted drug searches.
The Emergency Election Sale is now live! Get 30% to 60% off our most popular products today!