The Infowars NPC meme contest is over and a winner has been chosen!
This contest sought the best Infowars-themed NPC meme that we felt reflected Infowars' mission of truth-telling.
We received over 1,500 awesome memes and appreciate everyone who put in the effort to create great entries.
Without further ado, here's the NPC Meme contest winner –
Carpe Donktum

Here are a few honorable mentions:
Chen Compton

---
Hailey Meskill

---
Dovev imac

---
CQ Bowman

---
Nikola Obradovic

---
Daniel Cunningham

---
Mike Wright

---
Masters of New Age Music

---
adubs

---
William Sabatini

---
April J

---
Joe Flynn

---
SSGSteelTigers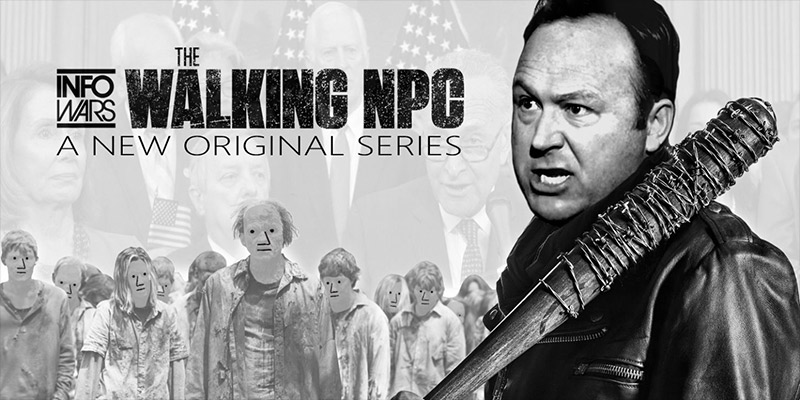 Thank you to everyone who participated to make this one of Infowars' most successful contests to date. We received thousands of memes from people around the world and we had a blast checking them out.
Our 4th of July Super Sale has been extended! Get double Patriot Points and free shipping on the hottest items!