Kurt Nimmo
Infowars.com
October 31, 2013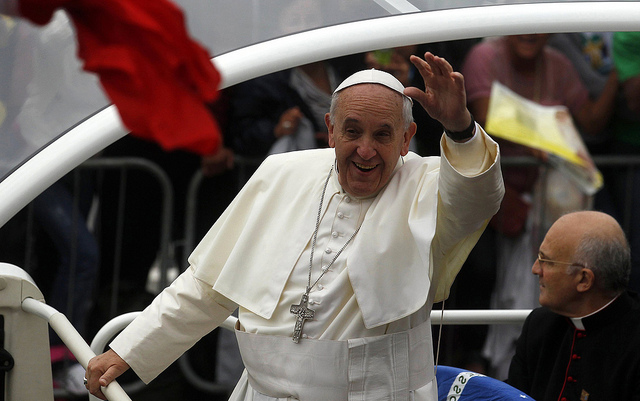 Because it will anger a lot of Catholics. Worldwide, there are over a billion Catholics. In the United States, there are over 78 million, about 25 percent of the population.
Imagine if they got it together politically and moved to put an end to NSA surveillance, an illegal practice the chairman of the House Intelligence Committee, Mike Rogers, said yesterday is fine and dandy because there's no privacy in America. Our government and its grocery clerks masquerading as civil servants support this Constitution-busting criminal behavior.
Imagine Catholics rushing to the polls on election day and throwing all of the bastards out of Congress. Short of that, a massive phone-in and email writing campaign by nearly 80 million Catholics would put the fear of God into our supposed representatives. They might actually get rid of the NSA. Out of fear, they might run Mike Rogers out of Congress on a rail.
Catholics and Americans in general owe a debt of gratitude to Cryptome, the website that broke a story about the NSA spying on 46 million telephone calls in Italy in December 2012 and early January 2013. Following the revelation, the Italian magazine Panorama said the national security state surveilled the pontiff.
Various governments and internet hosting companies have tried to shut the site down for posting information not available anywhere else. The FBI has harassed the site's founder, John Young, more than once.