Hina Shamsi and Vincent Warren
StlToday.com
December 29, 2012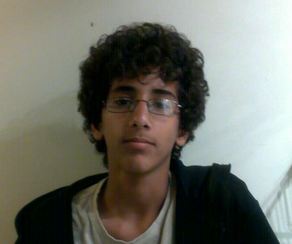 Colorado-born Abdulrahman al-Awlaki (August 26, 1995 – October 14, 2011) was a 16-year-old American citizen who was killed in an airstrike by an American C.I.A. drone in Yemen.
The Obama administration, having killed a 16-year-old American boy, refuses to explain why in court.
The boy, Abdulrahman Al-Aulaqi, was born in Denver and lived there until he was 7, when his family moved to Yemen. Like many American kids, he had a Facebook page and a love of the "Simpsons." No one ever accused him of any wrongdoing. Yet on Oct. 14, 2011, a U.S. drone missile killed him and his teenage cousin while they were eating dinner at an open-air restaurant.
On Dec. 14, 2012, the Justice Department asked a federal court to dismiss a lawsuit in which Abdulrahman's grandfather, Nasser Al-Aulaqi, is asking for an official explanation about why the boy died.
Until now, only unofficial explanations have been offered.
One anonymous government official told the media Abdulrahman's death was a mistake. Indefensibly, former White House press secretary and Obama campaign adviser Robert Gibbs said this October, "You should have a far more responsible father" if you don't want to be killed. (Abdulrahman's father, Anwar al-Aulaqi, was suspected by the United States of terrorism and was killed by a drone two weeks before his son.) But surely no one would suggest that children are fair game simply because their parents are suspected of wrongdoing.
And if the government made a mistake, it should explain why.