Michael Dorstewitz
Biz Pac Review
March 8, 2014
President and Mrs. Obama will be vacationing after all, despite the escalating crisis in the Crimean peninsula of Ukraine. And for good measure, so will Vice President Joe Biden.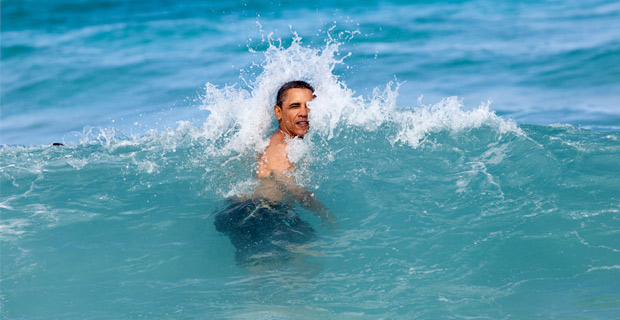 On Thursday, it looked as though events in Ukrainian were going to spoil the Obama's long Florida weekend vacation plans, but the White House announced, not so fast.
The Obamas will be staying on in Key Largo, Fla., while Biden will be relaxing by the pool with tropical drink in hand in the Virgin Islands, according to Fox News.
The Emergency Election Sale is now live! Get 30% to 60% off our most popular products today!