Dave Boyer
Washington Times
December 8, 2013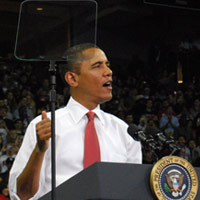 Although the jobless rate in November fell to its lowest level since he took office, President Obama called on Republican lawmakers Saturday to spend tens of billions on unemployment benefits that are set to expire this month.
"It shouldn't be a partisan issue," Mr. Obama said in his weekly address. But he said the "economic lifeline" is in jeopardy.
"All because Republicans in this Congress — which is on track to be the most unproductive in history — have so far refused to extend it" Mr. Obama said.
RELATED: Obamacare Strikes: Part-Time Jobs Surge To All Time High; Full-Time Jobs Plunge By 240,000

10 Signs That Obamacare Is Going To Wreck The U.S. Economy