Fox News
November 17, 2013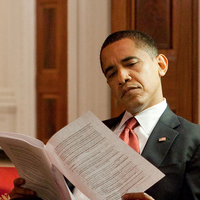 President Obama's proposal to allow insurance companies to keep offering consumers plans that would otherwise be canceled under the federal health care law could lead to an increase in premiums, according to insurance industry experts and state regulators.
America's Health Insurance Plans, the main industry trade group, said Obama's offer comes too late and could lead to higher premiums, since companies already have set 2014 rates based on the assumption that many people with individual coverage will shift over to the new markets created under the law.
"Changing the rules after health plans have already met the requirements of the law could destabilize the market and result in higher premiums for consumers," Karen Ignagni, president of the industry group, said in a statement in reaction to Obama's plan.
The Emergency Election Sale is now live! Get 30% to 60% off our most popular products today!