Daily Caller
Vince Coglianese
February 8, 2013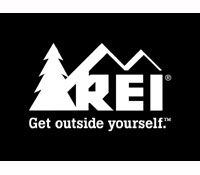 President Barack Obama's newly-named nominee to run the Department of the Interior, REI CEO Sally Jewell, sought and received a waiver from Obamacare requirements for her outdoor clothing and equipment company in 2011.
The Washington Examiner's Charlie Spiering dug up the revelation Thursday, noting that Obama welcomed Jewell to the White House in 2009 to jointly argue for the passage of Obamacare.
Obama held REI up as a model company.
"And then REI, which has to be fit since they're a fitness company," Obama joked during the White House meeting on May 12, 2009, "has been doing work that allows them to provide health care coverage, health insurance, not only to their full-time employees but also their part-time employees. Every single employee is covered, but part of the reason they're able to do it is because they put a big emphasis on prevention and wellness."