Adan Salazar
Infowars.com
February 25, 2013
An LAPD officer is suing the City of Los Angeles and the Los Angeles Police Department in Superior Court claiming he is being threatened, ostracized and slowly relieved of job responsibilities for attempting to shed light on the department's alleged practice of buying and selling police firearms to "other officers, civilians and gun dealers."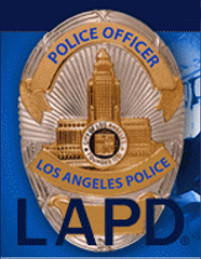 Officer Armando Perez, a 25-year police force veteran, claims he initially discovered the profitable gun-running operation during a 2010 audit of the Metropolitan Division's inventory in which he learned "that both officers within the unit and civilians were purchasing special LAPD SWAT-stamped Kimber firearms intended for official use," according to the complaint.
"The allegations, if true, could be a violation of federal firearm laws and city ethics regulations," reported the L.A. Times in August 2012.
An excerpt from the complaint, available through Courthouse News, states:
"In or around May 2010, plaintiff initiated a detailed audit of Metro's inventory of firearms. While performing the weapons audit, plaintiff learned that both officers within the unit and civilians were purchasing special LAPD SWAT-stamped Kimber firearms intended for official use. Plaintiff also discovered that the officers within the unit were possibly reselling these Kimber firearms for large profits to people outside of Metro SWAT – to LAPD officers of various ranks, including captains, plaintiff's own commanding officer, Captain John Incontro, and to non-LAPD civilian personnel."
The complaint also alleges that the firearms were being sold to various gun dealers at discounted prices:
"Plaintiff also discovered that the officers, unbeknownst to Kimber (the manufacturer), were allowing Cinema Weaponry to purchase these pistols at discounted price, and were allowing Lucas Ranch Gun Sales to facilitate the transfer of the pistols from Kimber to the officers. Plaintiff also discovered records indicating that Officer James Quinlan and other officers were facilitating the sales of the Kimber firearms to these other non-Metro LAPD officers, non-LAPD civilians, and gun dealers."
When Officer Perez began making additional inquiries into a possible inappropriate relationship between a commanding officer and a subordinate, the lawsuit claims a retaliatory complaint was lodged against him through Internal Affairs producing a detailed 257-page report of his alleged abuses.
In contrast, the Internal Affairs investigation into the alleged weapons sales only produced a 39-page report and concluded that no misconduct had occurred.
Perez believes he is being retaliated against because he blew the whistle. "He has endured veiled threats, ostracism and his job responsibilities have been systematically removed in an attempt to force him to leave Metro," Elizabeth Warmerdam writes for Courthouse News.
"He seeks damages, physical and emotional injuries, lost wages, medical expenses and court costs."
Perez's accusations of LAPD misconduct burn further holes in the department's credibility and echo the allegations of wrongdoing detailed in former LAPD officer turned whistleblower turned suspected murderer (turned charred remains?) Christopher Dorner's supposed manifesto.
The LAPD's conduct, if true, is particularly reprehensible given that the state of California is considering enacting some of the strictest gun laws in the country. The case also serves to highlight the "above the law" mentality embraced by many of our nation's police departments and the errant hypocrisy embodied therein.
We are now accepting pre-orders for our healthy and delicious storable food. Stock up today!