Kurt Nimmo
Infowars.com
May 19, 2011
Indiana, the state now infamous for trashing the Fourth Amendment, has rolled out its own version of the Department of Homeland Security's cell phone alert system.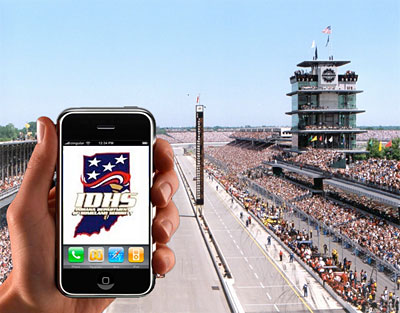 "The Division of Homeland Security unveiled a new alert system Wednesday that sends text messages to users. The system will be used at this year's Indianapolis 500 and other major events that take place in the city," reports WISHTV 8 in Indianapolis.
Race attendees will be able to get the latest scary alert info on their cell phones, according to Gary Coons, boss of the city's Division of Homeland Security. "We will still use our sirens, we will still use our PA systems we will still send messages out on Twitter, and Facebook, all that" Coons added.
Federal money paid for the new alert system. Users will be charged for the text messages according to their individual cell phone plans and once the alert is over, user information will be deleted from the system, officials promise.
In April, the feds announced the replacement of the old color-coded terror alert system. "According to officialdom, the color-coded alert system was dumped because it didn't provide enough information on supposed threats. Under the new system, an 'elevated' threat will include a 'credible' threat of terrorism while an 'imminent' threat would warn of a "credible, specific and impending threat," according to DHS bureaucrats," we reported on April 21.
DHS boss Napolitano said the new system would permeate social networks like Facebook and Twitter and allow the government to interrupt cell phone service to announce the next attack by al-Qaeda.
Indiana made the news again earlier this week when a county sheriff said the ruling made by the Indiana Supreme Court outlawing challenging search warrants under the Fourth Amendment cleared the way for his officers to conduct random searches without warrants.
The Infowars Life Lung Cleanse Plus is back in stock at 50% off with double Patriot Points and free shipping!