CNN.com
August 19, 2012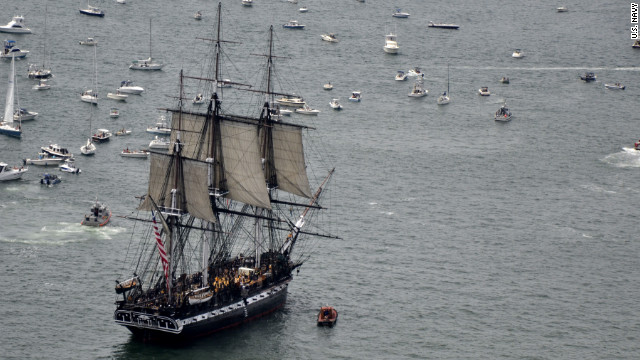 The USS Constitution, or "Old Ironsides," sailed under her own power Sunday for just the second time in some 130 years.
The Constitution set out on Boston Harbor in Massachusetts to commemorate the 200th anniversary of her victory over a British frigate during the War of 1812. The battle earned Constitution her "Old Ironsides" nickname.
"I cannot think of a better way to honor those who fought in the war as well as celebrate Constitution's successes during the War of 1812 than for the ship to be under sail," said Cmdr. Matt Bonner, Constitution's 72nd commanding officer.
Experience the massive benefits of our Ultimate Krill Oil now at 60% off!