Infowars.com
January 26, 2012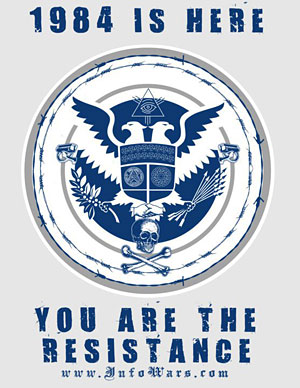 Alex Jones announces the first in a limited number of visits to affiliate radio stations around the country. During these visits, Alex will present a series of detailed talks covering the history of the New World Order, its philosophy and mindset, what makes it tick and how we can decisively defeat the plan to establish a technocratic totalitarian world order and prison planet.
The first two events will be held in Dallas, Texas, and Orlando, Florida. During the events, Alex will also present a 30 minute, to be announced, short documentary.
It is crucial that all of us get up to speed on the philosophy, background and history of this small cabal of elitist controllers who are now coming out in the open and announcing their plans for world domination in response to manufactured economic and social crises.
Get your tickets now for these important events. We sincerely appreciate your support and participation in the info war as it enters a critical stage in response to moves by the elite to consolidate power and roll out their authoritarian agenda.
The first event will be held in Dallas, Texas, on Sunday, February 19 from 7:00 PM to 10:00 PM. The second event in the series will be held in Orlando, Florida, on Sunday, February 26 at 7:00 PM.
The Dallas event will be held at the Lakewood Theater. Follow this link to purchase your tickets and get additional information. For more information and ticketing for the Florida event, visit the Orlando Jai Alai website.
The Emergency Election Sale is now live! Get 30% to 60% off our most popular products today!