Only 37 percent of Americans are aware of new health exchanges

Steve Watson
Infowars.com
Sept 30, 2013
In a telling statistic, twenty-five percent of uninsured Americans say that they intend to pay a fine, rather than become insured under the Affordable Care Act (ACA), according to a poll released by Gallup.
One in four say that when the Obamacare mandate kicks in on January 1st 2014, they will opt for the penalty, rather than signing up on one of the new exchanges run by the states, or by the federal government.
In a similar question, Gallup asked uninsured Americans if they intended to use one of the exchanges to get health insurance. Thirty six percent said no, Forty-eight percent of the uninsured said yes, while 17 percent either hadn't decided or had no opinion.
The fines for being uninsured start at $95 for an individual in 2014, or 1 percent of household income if that's higher. Many may be unaware that those figures are expected to quickly escalate to $695 annually by 2016, or 2.5 percent of household income.
"You really want those healthy people to buy insurance if they're not getting it through their employer," said Stephen Shortell, former dean of UC Berkeley's School of Public Health and professor of health policy. "But a number of them will not, because they feel they won't need it – the young, healthy 'invincibles' – and think it's just much cheaper to pay the $95."
Other Americans with specific financial, religious and other "hardship" reasons will be able to bypass the requirement without paying a fine.
Gallup found that there is still a lack of awareness among the currently uninsured, with close to one third not knowing that they will be legally required to get insurance next year.
The highest unawareness grouping was 18- to 29-year-olds, the most likely of any age group to be uninsured.
The poll also found that only 37 percent of Americans are aware of the health exchanges, despite the fact that they open for business tomorrow. A whopping 62 percent were "not too familiar" or "not at all familiar" with the exchanges.
Of those currently uninsured, more than half said they did not have any familiarity whatsoever with the Obamacare exchanges. Only a quarter said they were somewhat familiar or very familiar with the exchanges.
"This low level of familiarity with the exchanges may help explain the finding that less than half of the uninsured say they will get health insurance for 2014 specifically through a state or federal health insurance exchange." Gallup writes in its analysis.
Some 48 million Americans are thought to be uninsured, according to the U.S. Census Bureau.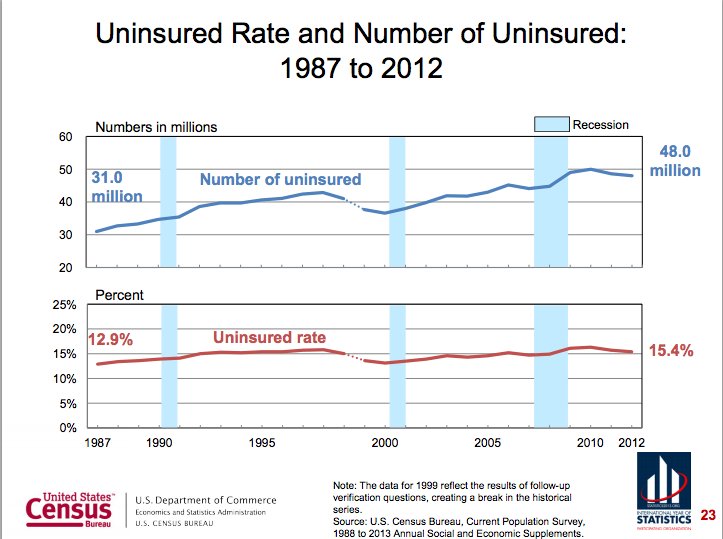 As we have documented, many Americans have found that their healthcare costs are set to rise significantly because of the ACA, despite previous assurances from the administration that this would not be the case.
—————————————————————-
Steve Watson is the London based writer and editor for Alex Jones' Infowars.com, and Prisonplanet.com. He has a Masters Degree in International Relations from the School of Politics at The University of Nottingham, and a Bachelor Of Arts Degree in Literature and Creative Writing from Nottingham Trent University.
Our Christmas in July sale is now live! Get up to 60% off on our hottest products today!