Film The Next
February 12, 2013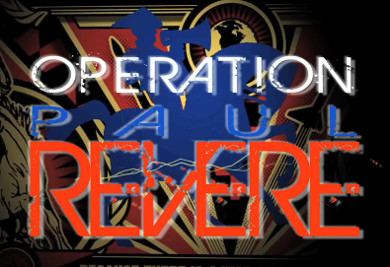 Infowars.com is looking for the next generation of filmmakers and offering up over $100,000 to find them. Whatever your perspective of freedom — left, right, center, constitutionalist, libertarian — this is your chance as a filmmaker to help the cause of freedom with the chance to win a $100,000 grand prize. But this contest is also a talent scouting effort to find personnel for future film productions.
The "Operation Paul Revere" film contest open not just to Americans, but to people from all over the world who love liberty. This is a quick turnaround contest with only 3 months to produce your film. This contest is about producing a new film with new fresh ideas, new presentation and new material. Film can be documentary or fictional (any genre). Running length can be anything from film trailer to feature length (i.e., from 3 minutes to 2 hours).
Veteran filmmaker and talk show host Alex Jones has sponsored more than 20 contests and this is his biggest ever. Three winners will receive cash prizes totaling $115,000. Three (3) Cash Prizes will be awarded:
 Grand Prize – $100,000 cash
 Second Place – $10,000 cash
 Third Place – $5,000 cash. This is an opportunity not to be missed. Check out the contest video below before heading over to the site and getting started!
Read the rules at infowars.com/contest.
Experience the massive benefits of our Ultimate Krill Oil now at 60% off!